There are many apps that pays in Naira and among them we discussed some top survey Apps in Nigeria in one of my previous article. While some are benefiting from these apps some are still questing for Airtime apps in Nigeria perhaps to earn some extra airtime recharge while they get entertained or do very little tasks using their mobile phones.
I have searched and searched but i come to discover that we have very few airtime apps in Nigeria. I tested the trending ones are they are indeed great and according how the name sounds. so i have decided to share with you perhaps you might also want to give some trials.
If you've been searching for some apps to gain Airtime and recharge rewards you can check out below list.
Best Airtime Apps in Nigeria: Earn Recharge Card Rewards
Below are some of the best apps that gives free airtime in nigeria. Download , install and explore them on your Android mobiles.
Naira Reward App
Naira Reward App is the most rewarding app, it pays you in form of coins which you can convert to airtime or money and get paid directly to your bank account. To earn all you need do is to download the app, use the app to watch videos (sponsored videos and commercial videos) anytime anywhere and refer friends and you get rewarded.

Naira Reward App is tested and trusted to be paying, although there were complains from other users of the app early this year and the developer through another user stated that an update is going on and they would be done soonest. Download Naira rewards
Playnews App:
Earn points on Playnews App for reading news, watching videos and sharing the app with your friends. Your earned coins can later be redeemed for Airtime and Money to your bank account.
To get started all you just have to do is sign up. You earn points for reading news and watching videos.
You will also receive free points just for opening the App daily.
You can also refer your friends to get onboard with you to earn extra.
This is also one among the top paying airtime apps in Nigeria. You get your points in Recharge card rewards or bank payment.Download PlayNews App
Insta Naira Review:
InstaNaira is an application created by Mayorplay Media. With instanaira you easily make extra income for yourself. All you need to do is to just perform some simple tasks which includes watching videos. There are 3 video sections you can earn from on instanaira. You will get to know them as we ride on.
You might have come across a lot of apps that promises to pay you after you perform some activities but on the long run, you discovered they are scam and you just wasted your precious time. But, Instanaira is different…
With instanNaira app you get paid via airtime or cash watching videos, Completing surveys, Referring friends and Daily activities. You can check out this app as it's among the top apps that gives free airtime Rewards Download Insta Naira app
Sliide Airtime Reward:
While sliide app Gives your latest News, Gists, Videos and updates they also pay you airtime rewards for using their app on your Android phone.
Not only do you earn from Viewing Sliide News: Yes we know it's an app that pays you for reading news and at the same time they pays for just unlocking your phone screen. Amazing right? But that's how sliide works
It is downloadable on all Android version and compatible on all devices (Android) Download Sliide airtime app
Geopoll App Review:
GeoPoll lets you earn airtime credit by completing fast, easy tasks on your mobile phone.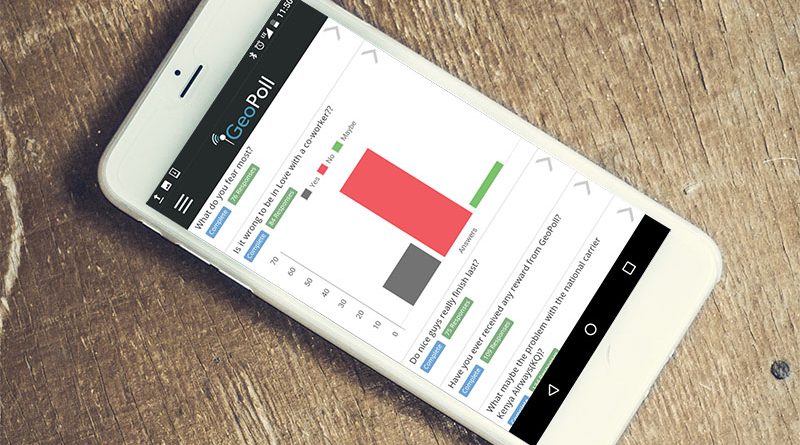 GeoPoll tasks include taking short surveys, downloading applications, and more. Every task you complete adds to your GeoPoll credit, which can be redeemed for airtime credit at any time.
GeoPoll information is anonymously collected, and they will never share your personal identifiable information.
However, Geopoll majorly focuses on African countries. Download Geopoll app
Wrap Up: Android Apps that pays you airtime and data Rewards
All of the above are top apps that gives free airtime for completing surveys, Reading news, Unlocking phone screen, Referral and daily activities.
Have you used any of the above apps? What was your experience you can share with us below. Remember to subscribe for more updates and share this page with others .