I talked about Buying of BackLinks- And you must read it
<![CDATA[There have been a whole lot of confusion wither to buy links or not. While some SEO experts recommend that buying of backlinks are OK provided you do it the right way, others will say buying of links is strictly bad and must avoid SEO practice. Because of this, so many new bloggers are left in the state of confusion wither to buy links or build them manually.
" Is link building worth it Or should i avoid it as a blogger?".
Here am not gonna write much about link building but my article here will teach you more than you need to know. All i want is your attention. Just grab the knowledge of today and go with joy. In this article, am going to show you what i personally have noticed and
experience about this link buying of a thing.
and at the end of this post, you will be able to know if buying of links is a good or bad SEO practice which you must avoid.
Understanding Link building
I've been using this term "link building" From the beginning of this article and you may be asking, what does it really mean?.
Link Building
simply means the practices of getting your website link (URL) to show on other websites. There are many ways to build links. And we stated some commonly used methods
earlier
through which you can make your site URL appear on other websites. Link Building is one of the most
essential SEO practice
that every successful blogger does. You can't do without it as far as getting organic traffic is concerned. Building links are kinda difficult than it sounds and as such many bloggers will prefer paying some other persons to do it for them instead of doing it themselves and that practice of paying some to do it for you is what we call "Buying of Links". While some persons practice buying of links and succeed, others do practice it and get doomed. This is the major reason why i have put out this article to show you why and which way to go when you choose to buy links or build them manually.
Buying of Links and Manual link Building
Though there are other ways to get links, but the two known methods are
(manual or paid).
When you do it manually, it means you're gonna do it yourself. You aren't paying anyone to help. But when you do paid links, it means you aren't gonna do it yourself but someone whom you paid will handle the job. I have been in this
blogging system
for a while and speaking from experience, there's nothing wrong in buying of links. It's like hiring someone to do a job which you're supposed to do yourself. But don't conclude yet, because i still have much to tell you. If buying of links isn't bad, why did MR-A buy some links and his website disappeared from Google? Hope you are still wondering about that same question? let me show you why.
Buy from the Wrong Source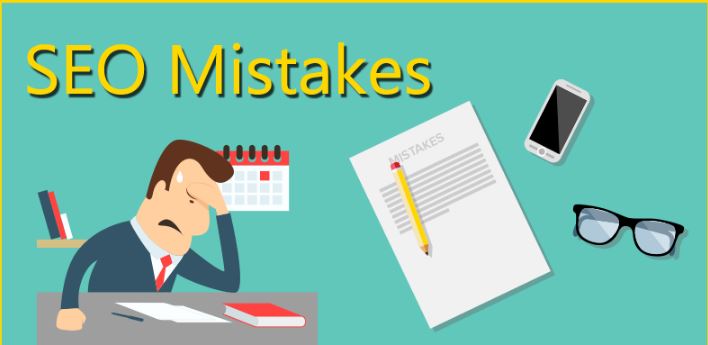 The major reason why many websites have issues after buying links is when they buy them from the wrong sources. where is the wrong source, and how do i know them? Each time you're set to buy links, there are different specifications among which you will always see "Profile Links".
Profile Link:
these are the types of links you get when you register on websites or forums which allows you to edit your profile page and put your site link. Any website or forum where you register and after editing your profile, you're given a space to put your URL, automatically you have gotten a profile link after adding and saving your link to your profile page.
E.g Gravatar.com
When Buying Links, There's no other type of link that's likely to be safer than profile links. Others can be very deadly. let me show you why.
Why you should buy only profile Links
Some sellers will go like
"I will give you 10 Do-follow Backlinks from authority blogs"
etc Did you know that that same place they are gonna place your site link, other links have been clustered there? When they get new client, they will only go there and add up their links. With this, google will mark that page as spam when it have too many link clustered and the next thing "Google will remove all those websites that's linked to that page which has been blacklisted" This is one reason why you see the buyers complain here and there that
after buying links their website no longer shows up on google.
On the other hand, When you order profile links, It means the seller will have register on the Profile websites one after the other, Drop your links and go away. When they get another client, they won't log in your account from those websites to fix in more links, Instead, they will register again one after the other just like they have done to every other client. Because of this, Google will not mark that as spam because the whole links are from different sources since they are gonna be dropped under different registered profiles unlike when you just edit the same page and add up links over and over again. So when
buying links
, I will strictly recommend you go for profile links and let the seller send you the link sources upon successful job done.
Building Links Manually
If you want to grow your site link fasters to kick of your SEO, and you don't have much at hand to order links, you can build links yourself. This time, you won't do only profile links but you will use every method since you're doing it manually. This is because you will mind where you will put your links unlike when you hire some folks aside from the profile link builders. When you hire someone to do comment links, You will be surprised to see them comment your link to both Porn blogs and others which will be of damage to your blog. But when you do it yourself, you will
never add your links to such websites.
There's no doubt link building is slow and time-consuming, but it's something you must do. So why avoid it when you know you will always face it. It's not something you will do in a day. Just go gradually, keep them as must do and daily practices and before you know it, you have grown your blog Backlinks very huge. You can follow
my Link building guide here
Bottom Line: Buying of other kinds of Links from Big brands that sells links to the public apart from Profile links might be very dangerous
Profile Links Resources
Even after talking so much about profile links, some are still wondering "How do i get those websites which allows me to register and put my site links in the profile edit section?" Let me give you some resources to get started: All you need to do is register on these websites one after the other and put your site links where needed. As soon as you save your profile settings having fixed in your link, then we say "you have a profile link there. Below are some big lists of profile link websites.
Profile BackLinks services

I have already Figure some 50- Top Nutch Do-follow Backlinks where i have also submitted all my websites and they are doing amazingly great. I can help you build these same 50 Links to any of your domain names at cheap rate: $8.33 only (3000 Naira) You can contact me.
After building the links, i will submit link sources to you. Delivery is just 2days after payment. If you find the above article helpful, kindly share and tweet this page below. You are free to comment. ]]>