Why don't you have a job after graduating from the university with a good result?
Even after writing your CV or résumé as you call it; submitted it to many firms, conducting fasting and prayer (a necessity).
You've kept on searching for a job for a couple of months or years as the case may be and you still don't get your desired job!
Here's the reason why you're still under this category of people; the answer is simple and crisp "You've been doing it the wrong way".
The wrong way? Yes the wrong way.
In this present day and age, you shouldn't be dependent on old methods and ways of job search like;
Checking the newspaper every blessed day or submitting your résumé to firms that don't need it.
And even when they need it you're just a fraction of tons and tons of applications they review everyday.
Unless you're lucky, you have connections or God shows you mercy, the chances of you getting the job is very scarce because most applications end up in the trash cans.
So in a nut shell how can you avoid all of that?
You can avoid all these with the use of Job Apps In Nigeria.
What are Job Apps?
Job Apps are mobile applications that provides you reliable and authentic job listings, recruitments and opportunities all over Nigeria.
From the comfort of your homes, home is a bit broad, I'll scale it down a little. From the comfort of your bedroom yeah that's better.
Just imagine, all that stress of trekking under the hot sun aimlessly for years when you can search for jobs and listings at your convenience.
So I've compiled a comprehensive list of the Top and Best Job Apps in Nigeria to leverage if you want a job.
Without further a do, let's dive right in.
Top List of Best Job Apps in Nigeria for free download
Below are the best job apps in Nigeria. you can download and explore them for free using your android Mobile.
NOTE: Every of these app is available for download on Google Playstore. Just visit playstore and search any of them you will find their download links
LinkedIn- Best Job App
If I don't mention LinkedIn who will? *smiles. LinkedIn mobile app has always topped the chart in terms of Job Search despite prominent competitors.
Why is that? LinkedIn is not just an app for job search, it is also an app for professional social networking.
If you ever want the job of your dreams, you shouldn't be told twice before you become conversant with this awesome platform.
If there's an ultimate definition for Job Search Application then LinkedIn would be your best bet.
Features of LinkedIn:
Enhanced Job Search filter that enables you navigate easily through millions of job openings to your desired specification.
It automatically sends alerts and notifications on job openings to users.
Provides Companies to job seekers or Recruiting Managers to job seekers connections.
You can create your own profile and display your qualifications.
It enables you submit your application to opportunities alongside your résumé with few click.
Vast knowledge base and latest industry news.
Jobberman- Top Job App in Nigeria
Second on our list is the Jobberman Mobile Job Search Application. With roughly over 1.5 million users and 30,000 job seekers, JobberMan has being upfront for quite some years now in terms of job listings and recruitments.
Jobberman is the most popular and widely used Job search application in the whole of Nigeria.
It's well known for bringing employers and possible job seekers together.
Features of JobberMan:
JobberMan has both web version and mobile application that coincides to give you unbeatable user experience.
It provides first hand information on available job opportunities and requirements.
It has an easy to use layout and well designed interface.
Provides quality and priceless advice on career choices, opportunities and solutions for business owners.
JobberMan has well structured categories to make navigating and searching for listings fast and as specific and possible.
Careers 24- Job App in Nigeria
Our third place winner is Careers24 Mobile Job Search Application. As a subsidiary of Media24, Careers25 is one of the top Job Search Applications in the whole of Nigeria.
It's one of the leading and trendy job search application portals in Nigeria that makes job search fast, easy and relaible.
Features of Careers24:
Provides thousands of job listings to choose from.
It allows you to bookmark and shortlist various job opportunities or listings.
It enables you sign up to get job alerts and notifications sent straight to your inbox.
Careers24 has in-app customised Job Hunt Features.
Provides Company Reviews/ Companies to job seekers relationships.
Jobs In Lagos Mobile App:
I'm sorry to those who don't want to work or live in Lagos, Nigeria. But for those who want to before you get that job if you don't come back and appreciate me, you'll see me in your dreams *laughing.
This awesome app offers the highest and best paying jobs all over Lagos.
Features:
Get access to countless amounts of job listings all over Lagos and these lists are updated every day.
If you're looking for the highest paying jobs in Lagos *wink (don't forget me tho) here's the perfect place to set your camp.
Excellent Job Search Filter: It gives you excellent results when searching for jobs via their various search filters.
You can bookmark, save jobs listings and submit your résumé to various openings.
Manage Job Applications: You can easily keep track of your job applications from when they're being reviewed till you're hired.
Multiple Job Opportunities: From almost all works of life from freelancers, professional workers to constructors.
NG Careers- Best job app in Nigeria
Aside being a very prominent job search application portal in Nigeria, NG Careers is well-known for providing comprehensive courses and information for job seekers as well as employers in order to develop mutual relationships among each other.
NG Careers has been in the game for a couple of years now and never falls to deliver.
Features of NG Careers:
They provide very accurate and verified job listings to ensure they deliver quality user experience.
You can easily create your profile and upload your résumé and qualifications for easy access and visibility.
Provides information of job listings in all Nigerian States.
Easy interaction with job seekers and employers to share their views.
Provides courses and information to provide job seekers to employers relationships.
Jobs In Nigeria Mobile App
After downloading Jobs In Nigeria Mobile App the first that captured my mind was the awesome user interface.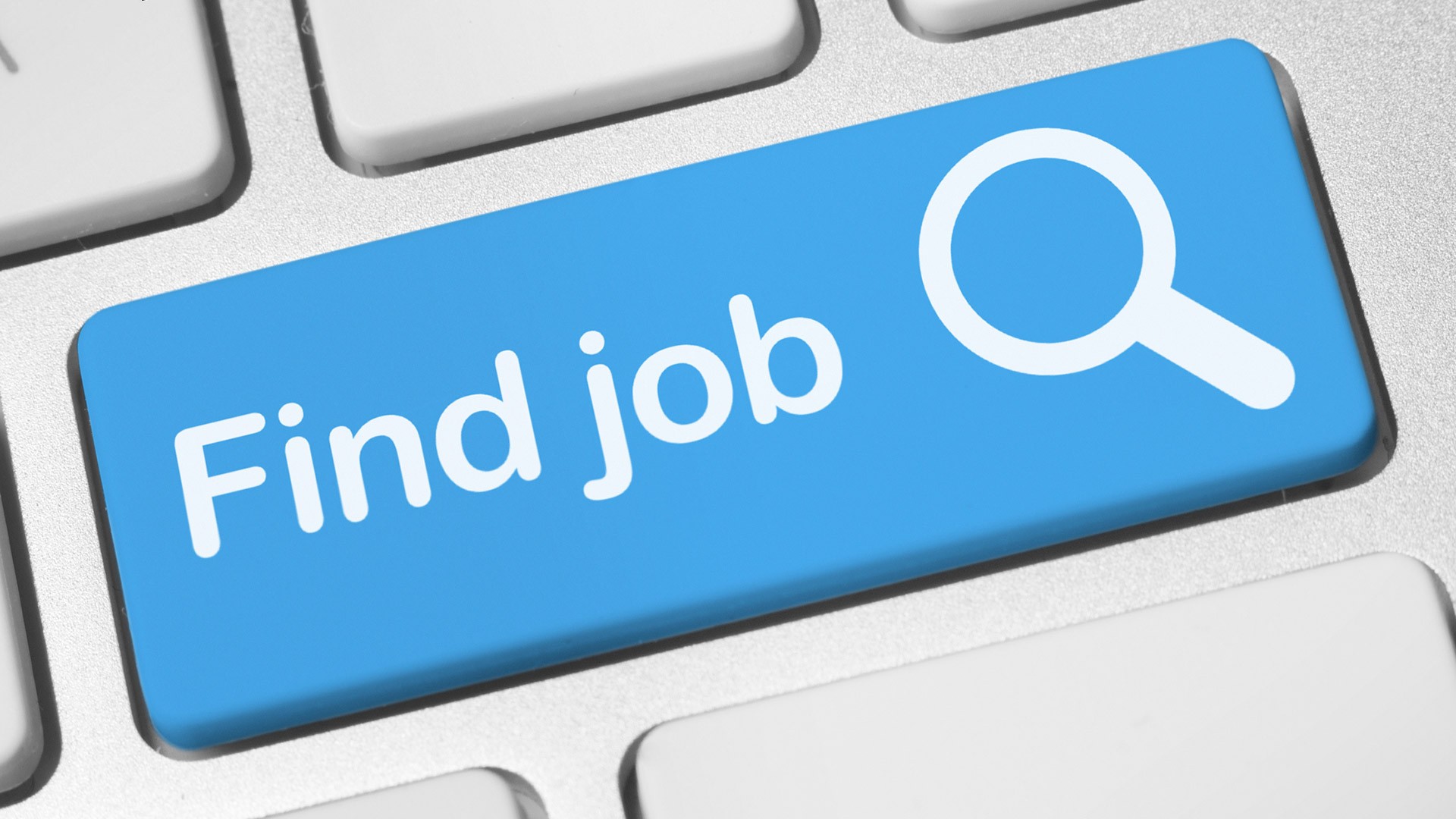 It has a smooth, easy to use and mobile responsive interface.
Jobs In Nigeria Mobile App, provides job listings from various sectors; Health, NGOs, Banking, you just name it and you'll get it.
Features of Jobs In Nigeria Mobile App:
Provides job listings from prominent job websites in Nigeria.
In-app automated synchronisation.
Provides certain features for offline use and access.
Multiple themes to choose from, you could choose the one that suites you.
You can share jobs via multiple social media platforms with ease and convenience.
Call Out Jobs- FreeJob app in Nigeria
Unlike your regular job searching apps in Nigeria, Call Out Jobs has a little twist to how they operate.
This special job app is a searching app that connects services providers to home owners.
Call Out Jobs is a very securd and premier app that connects local and verified workers to employers.
Features:
Only verified and trusted local service providers are enlisted.
They ensure qualified service providers are listed and they enable you provide feedbacks and reviews about services to ensure they only provide best of service.
Excellent Customer Support: About 85% speedy response rate per each quote requested for.
Escrow Services: They act as middle men in terms of payment for both service providers and employers.
Multiple Job Listings; From Plumbers to Bricklayers, they've got you covered.
Other Job Search Applications In Nigeria includes;
NGOs and Government Jobs Mobile App.
Jiji.ng Mobile App.
Olx Mobile App.
Conclusion: Legit Job apps In Nigeria
Thanks to improvement in technology, looking for a job in these present age has never been this fast, easy and reliable.
When looking for Jobs in Nigeria, these new and super improved job search applications above are here to help.
I wish you the best of luck when searching for the job of your dreams with this comprehensive list in mind.
Thanks for reading, if you like this article please comment and share with your loved onces and friends.
Which App are you going to try out first?