10 Engaging B2B Newsletter Content Ideas to Win Over Subscribers
|
Your company has been using email marketing to communicate with your subscribers, but now you're stuck trying to come up with compelling content ideas that will keep your subscribers engaged and looking forward to the next one. Don't worry; we've compiled a list of 10 engaging content ideas that you can use to keep your subscribers coming back time and time again. Here they are!
Emphasize case studies
Case studies, when done well, not only give you valuable insight into how others overcame certain challenges but also allow you to see specific examples of your product or service in action. They are ideal for demonstrating how a product might be used in real-world applications and why it's worth investing in. In addition, case studies help highlight what makes your business different from everyone else's.
Put top executives in the spotlight
By featuring CEOs and other senior-level executives in your newsletter, you can make your subscribers feel like they're speaking directly with these decision makers—and that makes for much more engaging content. While some leaders might be wary of being exposed on a public forum like a newsletter, others are likely willing to engage with readers, so ask! You might just catch them in a candid moment where they want to talk about their business.
Deliver content on upcoming trends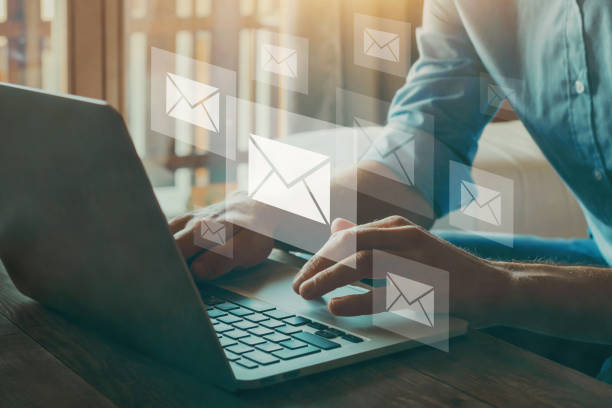 Your subscribers might be busy people, but they're also interested in what's going on with your industry. Deliver content that discusses trends in your business-to-business (B2B) niche and offers actionable tips for how they can capitalize on changes. This type of content is highly valuable to readers because it keeps them at a forefront of industry trends, meaning you should get an influx of new followers when you publish these articles.
Give your audience personal advice
Create a regular newsletter (or series of emails) where you give detailed advice on your area of expertise. Make sure your subscribers know they can reply if they want more information on a specific topic. When it comes time for them to buy, they'll already be familiar with you, and maybe even trust you. And hey, if you don't offer any valuable advice, why would they even subscribe? It's a win-win.
Showcase new products and services
I'm going to go out on a limb and guess that you, like most businesses, have something new to share with your readers. Maybe it's an exciting new product or service offering or maybe it's an important update about your company. Either way, if you create engaging content surrounding these announcements then you can reach out to old customers and bring in some fresh leads. Here are 10 of my favorite ideas for content showcasing
Share news about events you're attending
Whether you're trying to network with a new audience or get your brand in front of potential customers, spreading word about your presence at industry events can be a great way to start building relationships. Sending out a newsletter with information about your participation can not only keep existing clients up-to-date but also attract new leads who are interested in learning more about your company.
Ask expert contributors to guest blog
Chances are you can find a handful of content-industry thought leaders in your niche. If they're experts, they'll be happy to lend their expertise and drive new subscribers. Offer them a guest blogging spot on your site with full editorial control over their content and promotion opportunities. Even if they decline (or don't get back to you), it's never a bad idea to try!
Spotlight new hires with interesting backgrounds
New hires are an easy, reliable way for your team to show their personality and interests. While prospective customers may be interested in what kind of industry knowledge a new hire brings with them, they're more likely interested in learning about each individual. By spotlighting a member of your team, you'll create opportunities for customers to get to know that person on a personal level, creating meaningful connections that ultimately help them understand how you can help them as well.
Conduct exclusive polls or surveys
Conducting polls, surveys, and other types of research is a great way to gather feedback on your brand or industry. Ask subscribers questions that only they can answer and use their responses to shape content moving forward.
Provide behind-the-scenes content
Give your readers a glimpse into what it's like to work at your company. Invite some of your employees or customers to share their stories, provide how-to videos or tutorials, or publish behind-the-scenes photos. These types of posts create a more human connection between you and your audience, and can also improve brand awareness.